Posted by Matthew Davis on 26th Jan 2017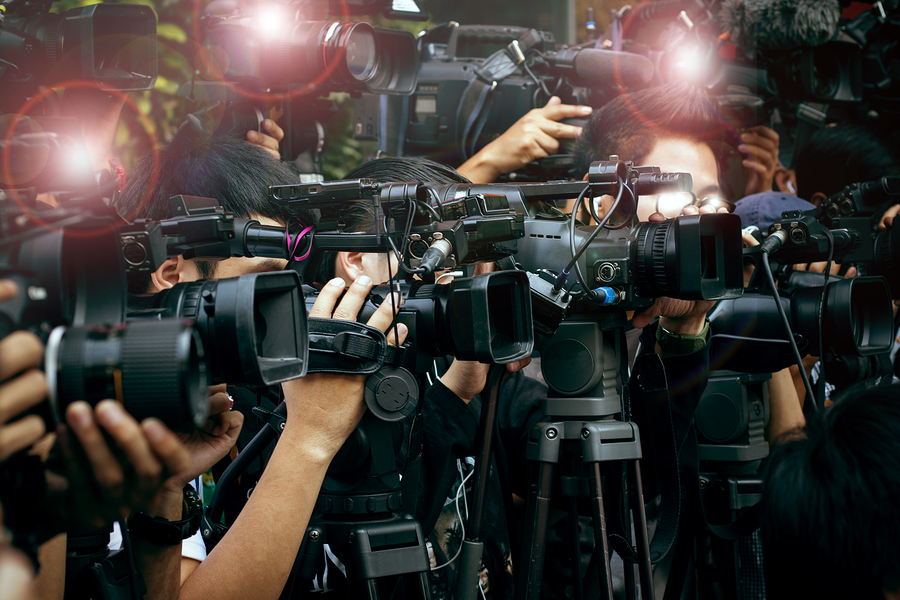 Live events offer businesses a prime opportunity to reach new customers, build loyalty with their existing contacts, and grow brand visibility. During an event like a grand opening party, customers have a chance to learn about your products or services. And your sales team has the chance to persuade attendees and sell your products.
Yet, what types of events are best for your company?
Whether you're hosting a webinar for prospects, or you're planning a product launch extravaganza, live event marketing offers massive marketing potential.
7 Types of Marketing Events for Lead Generation
Product Launch or Demo Party
Apple is the master of the product launch party. With each new iPhone update, Apple's launches command attention from the media and they help to generate excitement among consumers. Yet, small businesses too can use events to generate buzz for new products or services. A craft brewery, for example, might welcome customers for a free tasting of its new ales.
Grand Opening Galas
A grand opening party can be thrown on a shoestring budget, and they're ideal events for introducing your brand to potential customers. "Open house" style parties work well for retailers, food and beverage businesses, and real estate companies. Yet nearly all types of businesses can use these events to get people in the door and generate initial demand.
Workshops, Seminars and Conferences
Educational events offer you a chance to showcase your business expertise, offer a valuable learning opportunity to guests, and create a unique sales opportunity. One example: A landscaping business hosting a "plan your spring garden" seminar for a homeowner's association or township. Plus, these types of events can be hosted virtually, allowing regional or national businesses to reach all of their potential prospects at the same time.
Trade Shows
Trade shows are a bread-and-butter marketing event for many types of businesses. In a highly competitive space like consumer technology, a well-executed trade show appearance can lead to purchase orders galore and generate demand for your products. The key, though, is standing out from the bunch. Free trade show swag, an attention-grabbing layout, or effective signage call all ensure guests don't pass you by.
Fundraising Events
Fundraisers offer a great opportunity for businesses to give back to the community, raise money for noble causes, and help out people in need. Yet, these events – whether if a business throws or sponsors a fundraiser – are also powerful marketing opportunities. These types of events can generate local media buzz, enable businesses to partner with community organizations, and they're awesome for helping build a positive brand identity. Be sure to take lots of pictures and share them on social media.
Networking Mixers
Networking with potential customers or people within your industry can help your sales team grow its contact list and generate new leads. Unlike many of the other event types, this one is specifically geared toward business and networking with like-minded people. Networking events are ideal for B2B companies. One tip: Partner with a local business like a restaurant, coffee shop or events space. A social atmosphere is absolutely essential.
Pre-Parties and After Parties
Your city likely has its fair share of community events like parades and festivals. One way you can turn those events into opportunity: Host a pre- or after party. This works in cities and towns of any size. You might own a real estate company in Louisville, KY, and throw a gala after the Kentucky Derby. Or you might live in Anywhere, USA and throw a party to celebrate the fall harvest festival. Either way, people will want to come, and this will provide an opportunity to grow your brand.
Event marketing can be a powerful lead generating tool for any business. The key: Make your event (or booth at the tradeshow) something people don't want to miss. If you can accomplish that, you'll be building loyalty, developing chances to interact with customers, and adding new contacts in no time.
Bio
Matthew Davis is a Writer for Stik2It. Stik2It makes buying blank laser labels, domed labels, and custom printed post-it notes dead simple.