Posted by Stik2it Staff on 26th Feb 2018
Everyone running for office wishes they could meet their constituents face to face. A personal connection goes a long way to securing a vote. Going door to door is a great way to see and talk with a lot of people. It shows that you are out in the community and willing to go out of your way to get to know them.
But what about all those people who aren't home when you stop by?
Turn an unopened door into an opportunity to leave a nice, short hand-written note. And if you don't have the time to write a note for every door, may we suggest you have us print a hand-written Post-it note. Our Custom printed Post-it notes can be printed in one of our many fonts that look like hand-writing, or we can print your own hand-written note on our Post-it note pads. Either option is great for asking voters to remember to vote for you.
Many of our Post-it notes are available in quantities as low as 16 pads with 50 sheets in each pad. That's 800 neighbors you can reach for as little as $98.27.
Here are some great examples: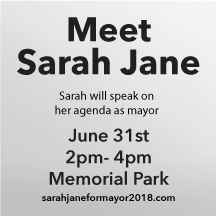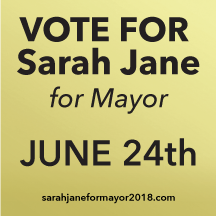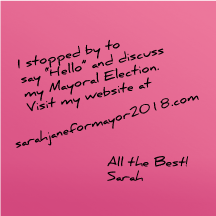 If you want to put a face to your name, many of our campaigning customers reach voters with a Full Color Post-it notes. Print your photo and whatever text you like.
We'll even help you with the design!
Click here for Low Minimum Post-It Notes. Click here for Full Color Notes.