Posted by Stik2it on 18th Sep 2017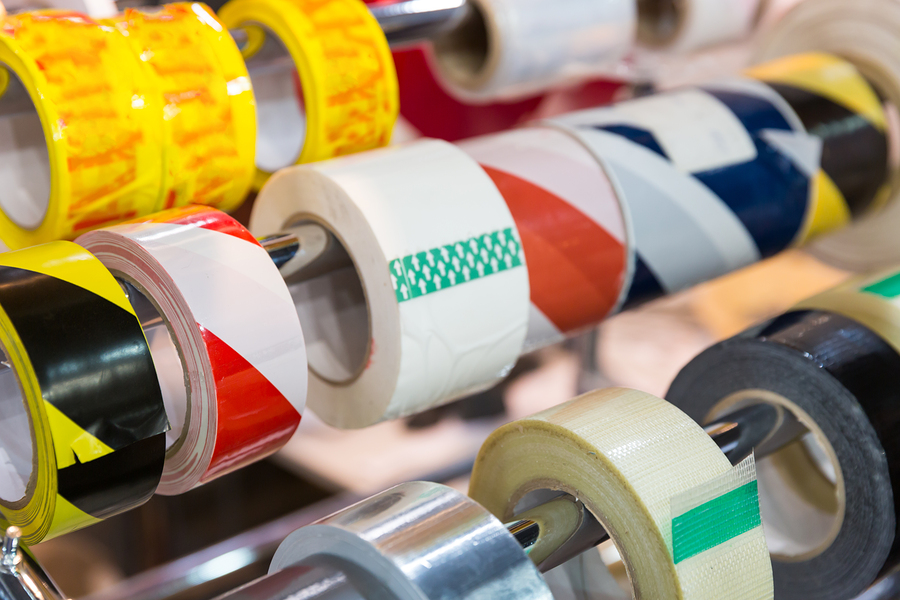 If you've ever sent a package, chances are you used packing tape to seal the box. That clear, brown or custom-printed tape which is typically available in 55- or 110-yard rolls is one of the most common mail room supply items. Yet packing tape – or parcel tape, as it's commonly referred – isn't just a sealer you'd find at the Post Office.
Shipping tape has numerous practical uses. For example, it's great for sealing up moving boxes. That's why it's also often called moving tape.
But this common clear tape also has a number of not-so-practical uses. Many unconventional artists, for instance, use packing tape to create sculptures and "paintings." Interested in the most outside-the-box uses for moving tape? Here are a few novel ways to put that leftover roll in the packing tape dispenser to good use:
1. On Moving Day
Of course, you'll need "moving tape" to seal up your boxes. But that's not the only moving day use. Packing tape is great for making handles on heavy or awkward-shaped boxes. Just strap the tape around the side of the box and voila: You have a quick-and-easy handle. You can also create handles on pieces of furniture, as well, just be sure to avoid painted surfaces.
2. To Create Works of Art
Want to get a little creative with some leftover packing tape? Why not create your next masterpiece? Numerous artists use moving tape for interesting works of art. Mark Jenkins, for example, is a well-known street artist, who's made a name for himself with his packing tape sculptures.Jenkins' 10-foot Tape Giraffe, for instance, was built using clear tape and was installed in Washington, D.C.
Max Zorn, another packing tape artist, creates "paintings" with tape. How? Zorn covers transparent backlit boards with brown moving tape. He lays the tape in different areas to bring his works to life, and his unique medium recentlycaught the attention of CBS News.
3. To Keep Track of Loose Nuts and Bolts
Don't want to waste a sandwich bag on a few loose nuts and bolts? Use some packing tape instead. Packing tape works great for loose nuts, screws and nails, especially when you want to keep a set together. For instance, when you move and have to take apart the kitchen table. Keep all the screws, washers and bolts together. Just stick them to some parcel tape and then add a piece on top to hold them in place. This also works great for small pieces of hardware, batteries and other small parts.
There you have it: Packing tape can do a lot more than seal boxes. It's great for moving, can be adapted into art, and it's a helpful organizer of small, can't-lose pieces of hardware.
Need some packing tape for your mail room? Stik2It offers best pricing on parcel tape, and offers custom-printed packing tape solutions for brands. Check out our packing tape options now.